Donald Trump for President
Sharing rides and information about events
to make Fairfield and America great again,
using the power of positive collective consciousness
from near the center of the USA population.
Please join our group at www.facebook.com/groups/TrumpFairfield
We support www.DonaldJTrump.com
Please donate your ideas, time, effort, love for America, and vote
https://www.donaldjtrump.com/winiowa]
Voting locations:
Fairfield, Mt. Pleasant, Swedesburg, Vedic City

Candidates for 2022
Chuck Grassley

Mariannette Miller-Meeks
U.S. Congress Candidate

Jeff Shipley
Iowa House of Representatives
District 82
Adrian Dickey
Iowa Senate

Where to Vote


PAST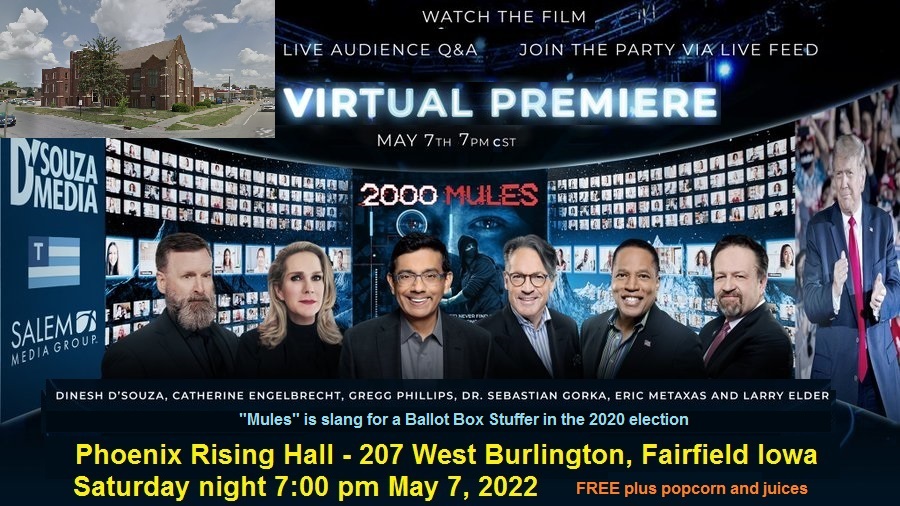 Republican Party of Jefferson County meets every 3rd Thursday of the month on Zoom
President Trump speak on October 9, 2021 at 7:00 pm
at the Iowa State Fair Grounds in Des Moines

https://events.donaldjtrump.com/events/save-america-rally-in-des-moines-iowa
Adrian Dickey for State Senator WON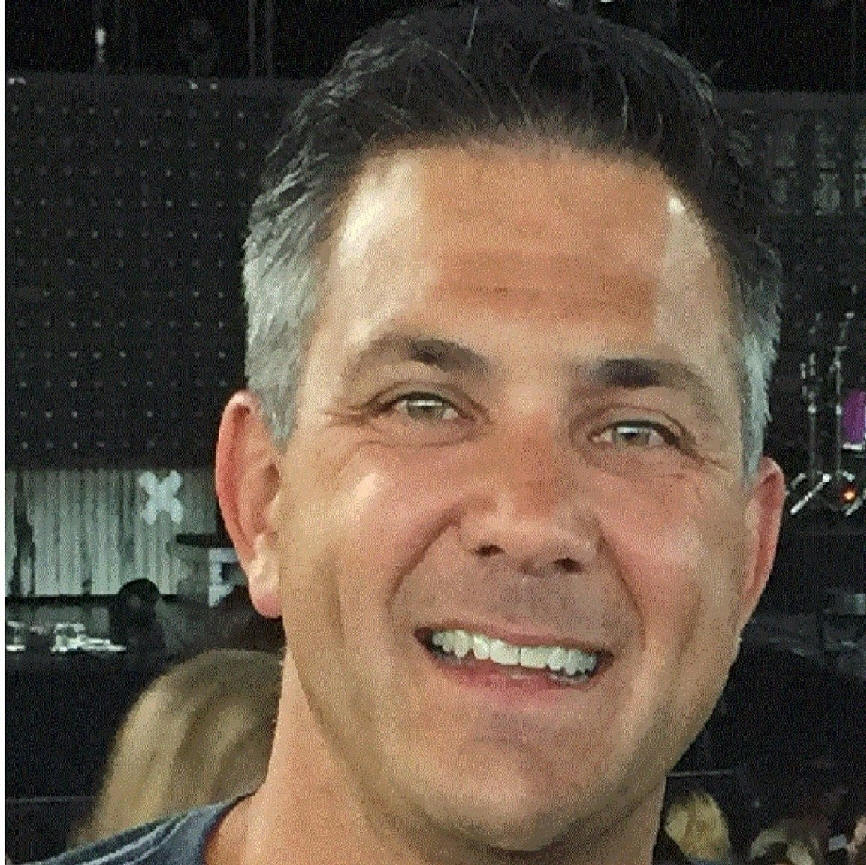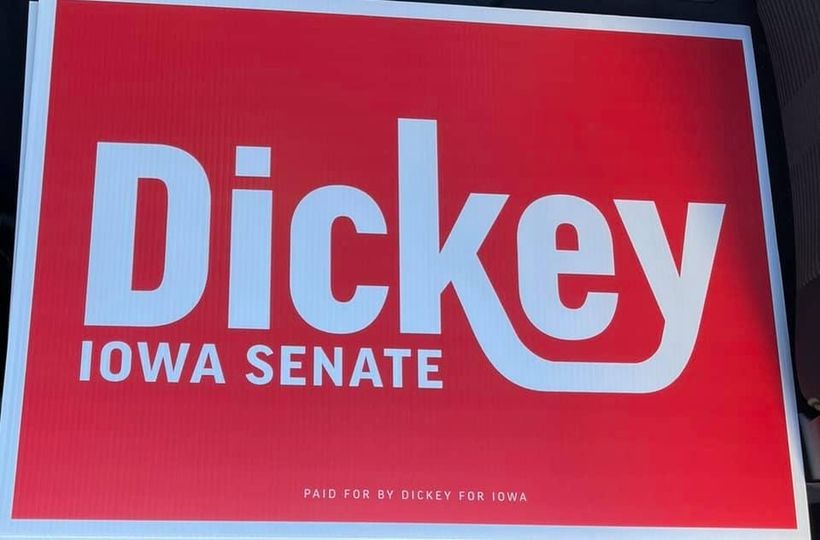 Father, Fireman, Fights for Fairfield and Freedom
Candidates for 2020
Donald Trump
President
DonaldJTrump.com
#TrumpWon #BidenCheated
Joni Ernst
Senator
JoniErnst.com


WON

Mariannette Miller-Meeks
U.S. Congress Candidate


WON

Jeff Shipley
Iowa House of Representatives
District 82


WON

Dee Sandquist
Town Supervisor


WON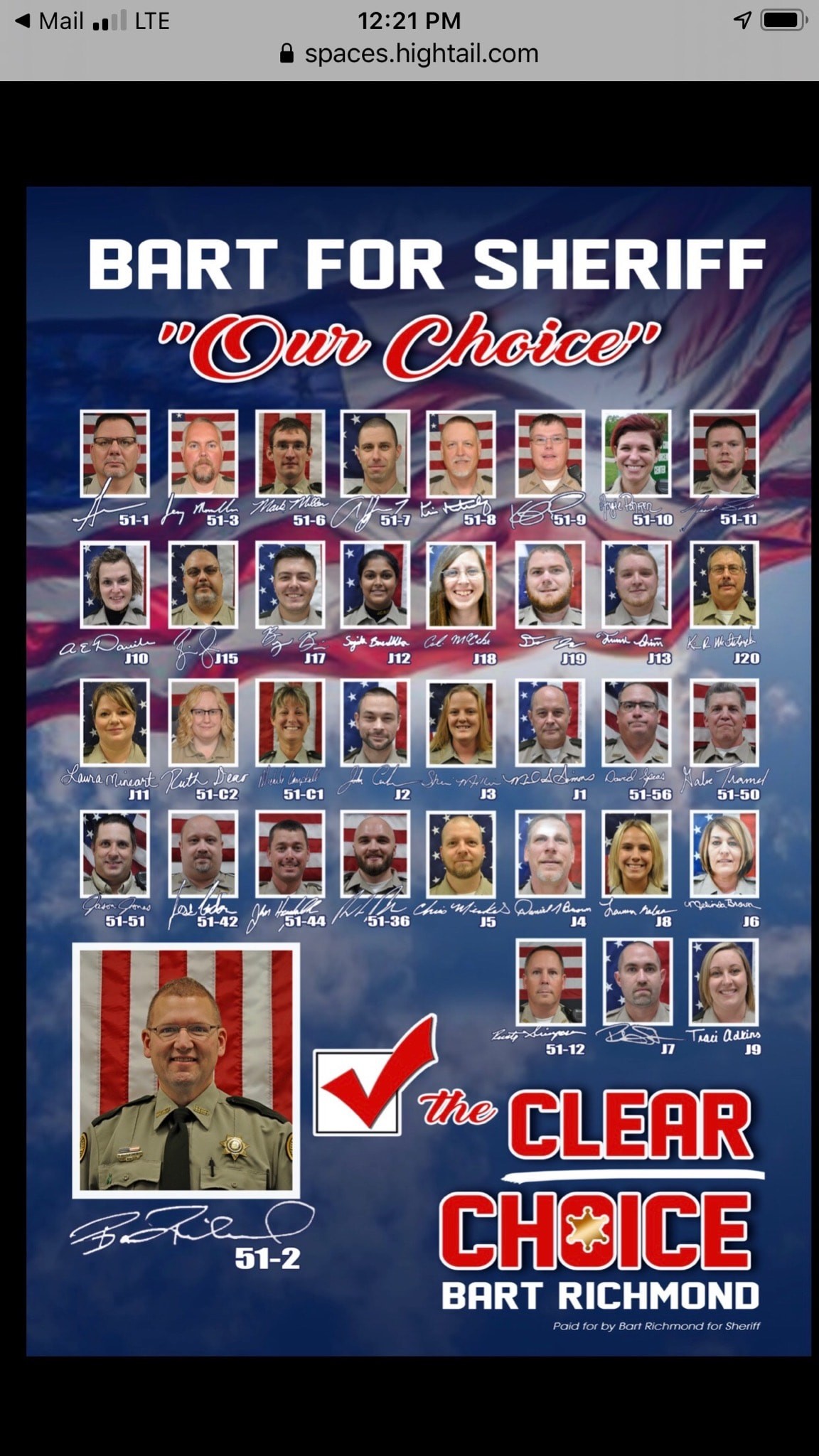 Bart Richmond for Sheriff
Non partisan
WON
Benjamin Gare
Republican Chairman for Jefferson County, Iowa
Republicans Win Big in 2016
President Donald Trump
Governor Chuck Grassley
Supervisor Dee Sandquist
Dr. Peters got 46% and almost defeated Loebsack 54%
Connie Boyer
Mayor of Fairfield
Chuck Grassley
Senator
County Extension Council
www.extension.iastate.edu/jefferson/page/county-extension-council
Major Events for the 2020 Election
Voter Contact Training:
October 20th at 4:00PM CST.
https://us04web.zoom.us/j/79687584036?pwd=OXBWMU8vZVhzV2s3NmxaMWtUMisrZz09

Caucus Locations
Jefferson
Blackhawk Polk
Packwood Community Center
122 N Main, Packwood, IA 52580
Jefferson
Buchanan
Pence Elementary School
1000 S 6th St, Fairfield, IA 52556
Jefferson
Center Cedar
Pence Elementary School
1000 S 6th St, Fairfield, IA 52556
Jefferson
Des Moines Liberty
Batavia Senior Center
1006 3rd St, Batavia, IA 52533
Jefferson
Fairfield 1
Pence Elementary School
1000 S 6th St, Fairfield, IA 52556
Jefferson
Fairfield 2
Pence Elementary School
1000 S 6th St, Fairfield, IA 52556
Jefferson
Fairfield 3
Pence Elementary School
1000 S 6th St, Fairfield, IA 52556
Jefferson
Fairfield 4
Pence Elementary School
1000 S 6th St, Fairfield, IA 52556
Jefferson
Fairfield 5
Pence Elementary School
1000 S 6th St, Fairfield, IA 52556
Jefferson
Locust Grove
Batavia Senior Center
1006 3rd St, Batavia, IA 52533
Jefferson
Penn
Pleasant Plain Community Center
508 South St, Brighton, IA 52540
Jefferson
Walnut Lockridge Round Prairie
Pence Elementary School
1000 S 6th St, Fairfield, IA 52556


Past Events
Des Moines: Thursday December 8 at 7:00
Iowa Events Center - HyVee Hall
730 Third Street
Des Moines, IA 50309
Doors open for front row at 4:00 pm
google.com/maps
Drive 2 hours. Map Tickets
https://www.youtube.com/watch?v=zS0iXGjNygQ
Donald Trump Junior in Ottumwa
Annual Thanksgiving and Christmas pot luck and silent auction for our Republican Scholarship Fund
6:30 pm This Thursday November 17, 2016 at the First National Bank
Please bring finger foods to share and perhaps an item for the silent bidding table.
We are Celebrating our GOP wins, Thanksgiving, and the Christmas season
4 easy fast steps to vote early in minutes
| | | | |
| --- | --- | --- | --- |
| Go to the Court House | Get a ballot from the desk | Go in the voting booth | Vote for Republicans |

October Surprise
Oct 12 - Nov 12, 2016
Cosmic Conference in National Consciousness
Donald Trump wins all 3 debates
To report voting fraud
Larry Nichols: 440-897-0611 Fairfield Police: 911
Clinton Chronicles documentary film
Saturday, November 5 at 7 PM - 9 PM
Fairfield Public Library

Remember, remember the 5th of November

Refreshments: organic juice and cookies
Sponsored by the Jefferson County Libertarian Party
assisted by Fairfield Iowa Trump Supporters

"Clinton Chronicles: an investigation into the criminal activities of Bill and Hillary Clinton" is a 1994 film that includes the "Clinton Body Count" of associates who have met suspicious deaths. Drug running out of the Arkansas airport and other activities are also detailed. It is produced by Citizens for Honest Government, Larry Nichols and Jerry Falwell. Followed by group discussion, question and answers. FREE
Art Walk, Soup & Pie
Friday November 4, 5 - 9
at the GOP HQ
111 North Court Street
Donald Trump in Cedar Rapids McGrath Amphitheater
https://www.google.com/maps/place/
McGrath+Amphitheatre

Route:

https://www.google.com/maps/dir/Fairfield,+
IA/McGrath+Amphitheatre

Hillary's America Movie
Thursday, October 27, 2016
7:00 pm
111 North Court Street
Fairfield, Iowa 52556
http://HillarysAmericaTheMovie.com

Trump - Hillary Debate 3

Wednesday, October 19, 2016
8:00 pm
111 North Court Street
Fairfield, Iowa 52556
http://www.cbsnews.com/live/?ftag=ACQ-07-10aaf7d&vndid=1856194036&ttag=&nan_pid=1856194036

Senator Joni Ernst - Town Hall
Tuesday, October 11, 2016 10:00 am
Great Day Cafe
202 Main Street,
Keosauqua, Iowa
On her yearly tour of all counties in Iowa
Newton, Iowa - home of Maytag washing machines
Michael Pence
Tuesday, October 11, 2016 3:00 pm doors open.
DMACC Newton Campus Maytag Auditorium,
600 N 2nd Ave West
Newton, IA
2 hours from Fairfield
Trump - Hillary Debate 2

Sunday, October 9, 2016
8:00 pm
111 North Court Street
Fairfield, Iowa 52556


Trump - Hillary Debate 1

Monday, September 26, 2016
8:00 pm
111 North Court Street
Fairfield, Iowa 52556
https://www.youtube.com/watch?v=_9m_hzXE7f4

Mike Pence - Tim Kaine VP Debate
Wednesday, October 4, 2016
8:00 pm
111 North Court Street
Fairfield, Iowa 52556
Free Pizza - feel free to bring snacks
https://www.facebook.com/events/558150777712054/
http://www.cbsnews.com/live/?ftag=ACQ-07



Republican Party Dinner for Constitution Day & Dr. Christopher Peters
Roberts Memorial Center
20497 Hwy 1 North, Keosauqua, Iowa
Saturday evening, September 22 at 6:00 pm


The place to be this Saturday evening is the Republican hog roast at the Roberts Memorial Center in Keosauqua. Click on your invitation which is attached to this email. For more information, take note of the article and ad in today's Van Buren County Register.

The event will be a commemoration of the ratification of the US Constitution, the most influential document in American history, that has withstood the test of time for 229 years.

You'll want to gather with other freedom-loving Americans to enjoy a great evening of food, music and conversation – all for a free-will donation. While you are there, check out the beautiful homemade king-size quilt, donated by Pat McCleland, that will be raffled as a fund-raiser.

Come to hear Dr. Chris Peters, Republican candidate for the US House of Representatives, District 2, and get acquainted with other county officials.

We hope to see you and your friends at the Roberts Memorial Center, 20497 Hwy 1 N, this Saturday evening, September 24 at 6:00 PM.

Republican Party Headquarters for Jefferson County
111 North Court Street
Fairfield, Iowa 52556
Grass Roots Kick Off 3:00 pm - 4:30 pm

Supporting candidates:
Donald Trump for President
Chuck Grassley for Senator
Dr. Peters for Congress
Dee Sandquist for Supervisor

Please sign up to volunteer to man the fort.

https://www.google.com/maps
https://goo.gl/maps/M1xDjaiiCN72

https://www.donaldjtrump.com/schedule/register/des-moines-ia3

Seven Flags Event Center
2100 NW 100th Street
Clive, Iowa 50325
September 13, 2016 at 12:00
---
A special invitation from Senator Joni Ernst
Please join us on August 27 for food, fun and entertainment at our 2nd Annual Roast and Ride!

CAR/MOTORBIKE RIDE TO HONOR VETERANS AND PATRIOTS
11:00AM Kick off at Big Barn Harley-Davidson
81 NW 49th Pace, Des Moines, IA 50313

FAMILY FRIENDLY PORK ROAST
Doors open 11:30AM | Program begins 1:00PM
Iowa State Fairgrounds, Des Moines, IA
(specific building site to be announced here asap)

BUY TICKETS - $20 for adult, $12 for children
https://www.eventbrite.com/e/joni-ernsts-2nd-annual-roast-and-ride-saturday-august-27th-2016-tickets-26562781996
Confirmed Guests:
Presidential nominee
Donald J. TRUMP
Iowa Senator Joni Ernst
Iowa Senator Chuck Grassley
Nebraska Senator Deb Fischer
Republican Party of Iowa Chairman Jeff Kaufman
Governor Terry Branstad
Lieutenant Governor Kim Raynolds
Congressmen Rod Blum, David Young, Steve King, and candidate Chris Peters

Get your Roast and Ride tickets today!
www.RoastAndRide.com




Monday, August 22nd: Cedar Rapids, IA

Governor Michael Pence

speaking at Modern Companies, Inc.

500 Walford Road

Cedar Rapids, IA 52404

Doors Open: 12:00 PM

Event Begins: 3:00 PM

Register for tickets by

clicking here

.

Republican Party Headquarters for District 2
Jeff Kaufman and Cody Hoefert (tall), Co-Chairmen of the Iowa Republican Party and Ottumwa's mayor cut the ribbon at
711 Church Street
Ottumwa, IA 52501
641-680-6060 (call for hours as they may change)
http://ktvo.com/news/local/republican-party-of-iowa-opens-office-in-ottumwa
District 2 Headquarters.
https://www.google.com/maps/place/Wapello+County+Republicans
Directions from Fairfield, 26.6 miles, 32 minutes
https://www.google.com/maps/dir/Fairfield,+IA711+Church+St,+Ottumwa,+IA+52501
Des Moines: Friday August 5 at 3:00
Iowa Events Center
730 Third Street
Des Moines, IA 50309
Friday, August 05, 2016 at 3:00 PM
http://www.desmoinesregister.com/story/news/politics/2016/08/02/trump-hold-town-hall-des-moines-friday/87807696/
Drive 2 hours. Map Tickets
Video: https://www.youtube.com/watch?v=zHBL9O6H3Ks
Full Speech: https://www.youtube.com/watch?v=65xNsPRojWA
Davenport: Adler Theater at 4:00
136 East Third Street
Davenport, IA 52801
Thursday July 28 at 4:00 pm
https://www.donaldjtrump.com/schedule/register/davenport-ia1/
https://www.google.com/maps/dir/Fairfield,+IA/Adler+Theatre,+136+E+3rd+St,+Davenport,+IA+

Cedar Rapids: Double Tree / Hilton Hotel at 8:00
350 1st Ave NE
Cedar Rapids, IA 52401

Thursday July 28 at 8:00 pm
https://www.donaldjtrump.com/schedule/register/cedar-rapids-ia2/
www.google.com/maps/place/DoubleTree+by+Hilton+Hotel+Cedar+Rapids+Convention+Complex

Republican National Convention
Quicken Loans Arena
1 Center Court
Cleveland, OH 44115

Monday July 18 - Thursday July 21
www.Convention.GOP


9 hour drive from Fairfield

Jefferson County Fair - Republican Table
McLeary Building
2606 West Burlington (Exit 210 off Highway 34 )
Fairfield IA 52556

Tuesday June 21 - Monday June 27, 2016
http://www.jeffersoncofair.com
Trump supporters please help man the table

Caucus Meeting to nominate Trump for our candidate February 1, 2016
Get there early at 6:00 pm because doors close absolutely at 7:00 pm
How to find out your Precinct / Polling Place Iowa Secretary of State
How to use the Ground Game System


TRUMP's winning results in America's Most Enlightened Precincts
near the population center of the United States

| | | | | | | | | | | | | |
| --- | --- | --- | --- | --- | --- | --- | --- | --- | --- | --- | --- | --- |
| Precinct | Description | Bush | Carson | Chris | Cruz | Fiorina | Huck. | Kasich | Paul | Rubio | Sant. | Trump |
| Buchanan | Buchanan Township | 2 | 2 | | 12 | 2 | 3 | 2 | 7 | 4 | 1 | 13 |
| 1 | Fairfield | 5 | 7 | 3 | 33 | 3 | 5 | 9 | 10 | 10 | | 25 |
| 2 | Fairfield north and campus of Maharishi University | | | | 5 | | | 3 | 9 | 4 | | 18 |
| 3 | Fairfield west | | 3 | | 6 | | 5 | 1 | 9 | 9 | 1 | 10 |
| 4 | Fairfield town square | | 2 | | 11 | | 6 | 3 | 6 | 6 | | 17 |
| 5 | Fairfield south | 1 | 10 | 1 | 23 | 1 | 6 | 3 | 7 | 20 | 4 | 23 |
| Liberty | Libertyville | 1 | 5 | 3 | 18 | 1 | 4 | | | 12 | | 29 |
| Pleasant | Pleasant Plain | | 5 | | 11 | | 3 | 1 | 1 | 2 | | 11 |

List of Caucus locations by Precinct Where to go on Feb 1?



Zoom in to Fairfield area

Caucus Calling Script - to help get a good turn out

"Hello. My name is [xxx] and I am a volunteer for the Donald Trump for President campaign. I wanted to reach out and let you know we are eager to have your support on caucus night on Feb 1 at __(location)__. Give me a call back at [number] when you can. Thanks!"


When and where is Trump speaking near Fairfield?
Des Moines Register web site's Iowa Caucuses 2016 Candidate Tracker.
http://data.desmoinesregister.com/iowa-caucus/candidate-tracker/index.php

Yard signs


Stickers

Badges

Brochures

Hat

Bumper stickers

Cards

Trump with Reagan

Church and Military School


Bush's donors booed when Trump told 9/11 Truth, but 66% of the voters cheered.
Trump: "The World Trade Center came down during his brother's reign. Remember that."
http://time.com/4220703/republican-debate-ninth-south-carolina-poll-survey
Past Events
Republican Convention for District 2
Saturday April 9, 2016 from 9:00 am
Birch View Center
102 Church Street
Ottumwa, Iowa 52501
www.google.com/maps/place/102+Church+St,+Ottumwa,+IA+52501
www.facebook.com/events/1042205332485194/
Photos: https://www.facebook.com/media/set/?set=oa.496891240501358&type=1
Republican Convention for Jefferson County
Saturday March 12, 2016 from 1:00-5:00 pm
Washington Elementary School Commons, Fairfield
More info
Rules
Map
Donald Trump Junior and Vanessa in Albia
White Buffalo Restaurant
Route 34, Albia, Iowa
February 1, 2016 at 11:15
Donald Trump Junior will be in Mt. Pleasant
January 31, 2016 at 6:00 pm
at the Pizza Ranch
708 North Grand Avenue, Mt. Pleasant, Iowa 52556

Trump: "That's great!" about TM for Vets

Donald Trump said "That's great!" about teaching TM to Veterans with PTSD through the David Lynch Foundation' www.OperationWarriorWellness.org

Donald Trump autographs signs after his speech and was given a page about TM for Vets and David Lynch Foundation.

Adler Theater
136 East 3rd Street
Davenport, IA 52801 2016-01-30

Presenting $100,000 check for veteran causes
with Liberty University president Jerry Falwell, Jr.

27:16 Landing https://www.youtube.com/watch?v=DUlJGZAMFNI&t=37m16s
44:30 Approach https://www.youtube.com/watch?v=DUlJGZAMFNI#t=44m30s
51:15 Speech https://www.youtube.com/watch?v=DUlJGZAMFNI#t=51m15s

Dubuque, Iowa
January 31, 2016

Donald Trump is speaking a lot in Iowa before the Caucus:
Trump at Pella, Iowa on Saturday, January 23, 2016 at 2:30 pm
Doors open at 12:30 to get a seat near the front, for autographs and hand shaking
https://www.eventbrite.com/e/donald-j-trump-in-pella-ia-tickets-20699988222
1:10 hour drive from Fairfield. Car pool anyone?
https://www.google.com/maps/dir/Fairfield,+IA/Pella,+IA
Daily Mail in UK tries to bash Trump campaign

Furthermore, volunteers aren't even being told to urge caucus-goers to support Trump - they are simply urging voters to turn out, the Times said Wednesday.

'I got 12 to go to the caucus, but I don't know if they will actually vote for Donald Trump,' one precinct captain in Fairfield, Rick Shaddock, told the Times. Shaddock runs the Sept. 11 conspiracy Web site.

Even some of Trump's own team members don't support him fully. For example Shaddock, the 9/11 conspiracist, said Trump's call for a ban on Muslims into the U.S. 'comes across as bigoted.'
'I have customers who are Muslims,' Shaddock told The Times.

http://www.dailymail.co.uk/news/article-3398390/Trump-s-Iowa-ground-game-falters-organizers-include-9-11-truther-webmaster-people-won-t-knock-doors-cold.html
By J. TAYLOR RUSHING, U.S. POLITICAL REPORTER, FOR DAILYMAIL.COM
Published: 18:07 EST, 13 January 2016 | Updated: 18:27 EST, 13 January 2016

NY Times tries to bash Trump campaign

Caucus Training
January 16th, 6:30 pm
Fairfield Public Library

104 W Adams Avenue
Fairfield, IA 52556

Iowa City

2016-01-26


https://www.youtube.com/watch?v=lpTlaV2SETs

Cedar Falls - January 12, 2016 6:00 pm
University of Northern Iowa West Gym
1227 W 27th St
Cedar Falls, Iowa 50614
https://www.eventbrite.com/e/donald-j-trump-in-cedar-falls-ia-tickets-20442150021?ref=enivte001&invite=OTAwMDgxNC9mcmVkQGNpY29ycC5jb20vMA
Ottumwa Iowa - January 9, 2016 11:00 am
Donald Trump is coming to Ottumwa on Saturday Jan 9 to speak at 1:00. Get there early to be able to shake hands and get books signed.
He will then be going to Clear Lake in northern Iowa to speak at 4:00.
Map: https://www.google.com/maps/place/Bridge+View+Center
https://www.eventbrite.com/e/donald-j-trump-in-ottumwa-ia-tickets-20302554487
Cedar Rapids
December 19, 2015

Tuesday, December 15th at 6:30pm at Bovard Studios
for a caucus training session led by Republican Party of Iowa
Mesa, AZ
December 16, 2015
https://www.youtube.com/watch?v=KJPA0eYlKXM

Caucus Calling Training
Saturday at 3 PM, either in-person or online.
Sheraton West Des Moines Hotel
1800 50th St, West Des Moines, Iowa or
https://www.youtube.com/watch?v=2BL5Hqi1qds
How to use Ground Game tutorial

Des Moines, Iowa
Friday, December 11, 2015 6:30 pm
300 Grand Avenue
Des Moines, Iowa
EventBrite
https://www.google.com/maps/dir/Fairfield,+Iowa/300+Grand+Ave,+Des+Moines,+IA+50309

Spencer, Iowa
Saturday, December 5, 2015 at 11:00 am
Clay County Regional Events Center
800 West 18th Street
Spencer, Iowa 51301
4.5 hours from Fairfield
EventBrite
google.com/search?q=Fairfield+to+800+West+
18th+Street%2C+Spencer%2C+Iowa+51301
Davenport, Iowa
Saturday, December 5, 2015 at 2:00 pm
Mississippi Valley Fairgrounds
2815 West Locust Street
Davenport, Iowa 52804
1:50 hours from Fairfield
EventBrite.com
https://www.google.com/maps?q=fairfield+iowa+
to+2815+west+locust+street,+davenport,+iowa

www.youtube.com/watch?v=mm9BDH77r00
www.youtube.com/watch?v=EJui-loKH0U

Perhaps this is what Trump was referring to:

Jersey City 9/11 Celebration Report on CBS
https://www.youtube.com/watch?v=3auKMHkZJnQ

So there were some Muslims dancing on a roof top with a model of the WTC towers and binoculars
FBI raided 8 men celebrating. Sheikh Omar Abdel-Rahman "the blind Sheikh" lived near who was arrested after the 1993 WTC bombing. So, although there were not "1000's of Muslims" Trump was correct that at least 8 were

Trump also needs to know about the 5 dancing Mossad agents,
https://www.youtube.com/watch?v=UMkX5uemLyk

Trump should realize that the 19 accused hijackers from 9/11 were unMarried. And no wife would be happy with her husband flying into buildings, leaving her unsupported. Duh.
https://www.washingtonpost.com/news/fact-checker/wp/2015/12/06/trumps-dubious-claim-that-the-911-hijackers-wives-knew-exactly-what-was-going-to-happen/

There's never been a campaign like this before, and I can't tell you how exciting it's been to be part of the team. Now is your chance to join me to help elect Donald J. Trump President!


I'd also like to invite you to a special telephone conference with me to talk about all of the opportunities that are available. Each call will take only about fifteen minutes and there will be three opportunities to participate:


Tuesday, November 24, 7:30 PM CT - Dial In (712) 432-1001, Access Code 429255099#

Tuesday, November 24, 9:00 PM CT - Dial In (712) 432-1001, Access Code 482597414#

Wednesday, November 25, 6 PM CT - Dial In (712) 432-1001, Access Code 422311835#

Birmingham, Alabama
November 21 at Civic Center
Jeremy Diamond of CNN made a report about the Alabama heckler situation on November 21. The video proves the heckler was NOT "punched" or kicked by any men. Unfortunately, one girl gave him a cheap kick at frame 0:23, and should be charged with assault. Security officers and the U.S. Secret Service who wrestled him included a black officer in a tan suit. A "raw story" indeed. The CNN version does not include this, and changed the wording to "a physical altercation between a black protester and several white Trump supporters" but still did not mention the black security officer. http://www.rawstory.com/2015/11/get-him-the-hell-out-of-here-trump-sics-supporters-on-black-protester-who-gets-beaten-and-kicked/
www.cnn.it/1N0wnUg
Full speech: https://www.youtube.com/watch?v=kmPqV41bfC0 at 33:30
Annual Republican Holiday Dinner
November 19 at McElhinny House (Womens Club)
300 North Court Street, Fairfield, Iowa
Pot luck style dish or finger food to share.
Silent auction for scholarship fund.
Newton, Iowa - home of Maytag washing machines
Donald Trump Nov 19, 2015, 2:30 pm doors open. Trump speaks at 4 p.m.
DMACC Newton Campus Maytag Auditorium,
600 N 2nd Ave West
Newton, IA
2 hours from Fairfield
Trump will discuss jobs of the future.
Guests are asked to RSVP online: https://www.dmacc.edu/whotvtownhall/Pages/welcome.aspx
Sponsored by WHO-TV.
https://www.google.com/maps/place/600+N+2nd+Ave+W,+Newton,+IA+50208
Results: https://www.youtube.com/watch?v=TlsmLgKma6c
Fox News: https://www.youtube.com/watch?v=faDAJV4dkX4
Political News: https://www.youtube.com/watch?v=1N-5iRx9FFU
News Speech: https://www.youtube.com/watch?v=wBx7OYgEALs
Right Side Broadcasting: https://www.youtube.com/watch?v=RGpb8ebAN1s
Dassani: https://www.youtube.com/watch?v=cHuInaPwYA0

Article in Salon Magazine
http://www.salon.com/2015/12/03/onboard_the_trump_train_its_too_easy_to_
dismiss_trumps_iowa_supporters_as_uneducated_rubes_the_truth_is_more_complicated

Iowa Central Community College, Fort Dodge, IA
Thursday, November 12, 2015 at 6:00 PM (CST)
Doors open at 4:00 pm
1 Triton Circle
Fort Dodge IA
3.5 hours from Fairfield
https://www.eventbrite.com/e/donald-j-trump-fort-dodge-rally-tickets-19424779037
https://www.google.com/maps?q=Iowa+Central+Community+College,+Fort+Dodge,+IA
https://www.youtube.com/watch?v=Eh7ByJPo2Hc or https://www.youtube.com/watch?v=apaToLjdRp4
Watch the debate
Fairfield Trump Campaign Headquarters
806 North 4th Street
November 10, 2015 7:00 pm

Saturday Night Live
New York City, Rockefeller Center
Saturday, November 7, 2015


Burlington Iowa huge crowd

Burlington, Iowa
Wednesday, October 21, 2015
Doors Open 4:30 pm | Event Begins at 6:00 pm

Burlington Memorial Auditorium
200 Front Street, Burlington, IA

https://www.youtube.com/watch?v=os_iedaMlYE

Annual Republican Lunch
Jefferson County Fair Grounds activities center
Speeches on behalf of the candidates

https://www.youtube.com/watch?v=Gr9_WI-x0RE

Waterloo, Iowa
October 7, 2015 12:00 pm
Electric Park Ballroom
310 Conger Street, Waterloo, IA
Wednesday, October 7, 2015 from 12:00 PM to 1:30 PM (CDT)

http://www.eventbrite.com/e/donald-trump-visits-electric-park-ballroom-in-waterloo-ia-tickets-18851117199

Dubuque, Iowa
August 25, 2015 - 6:00 pm
Grand River Center
500 Bell Street
Dubuque, Iowa
Iowa State Fair
300 Grand Avenue
Des Moines, Iowa
August 17, 2015

http://www.cnn.com/2015/08/15/politics/donald-trump-hillary-clinton-iowa-state-fair/


Oskaloosa, Iowa
July 25, 2015 - 11: am
Oskaloosa High School
Picnic catered by HyVee
photos
9/11 Truther Stumps Trump
https://www.youtube.com/watch?v=cpXVA-36jlc


How to Enroll in Events with EventBrite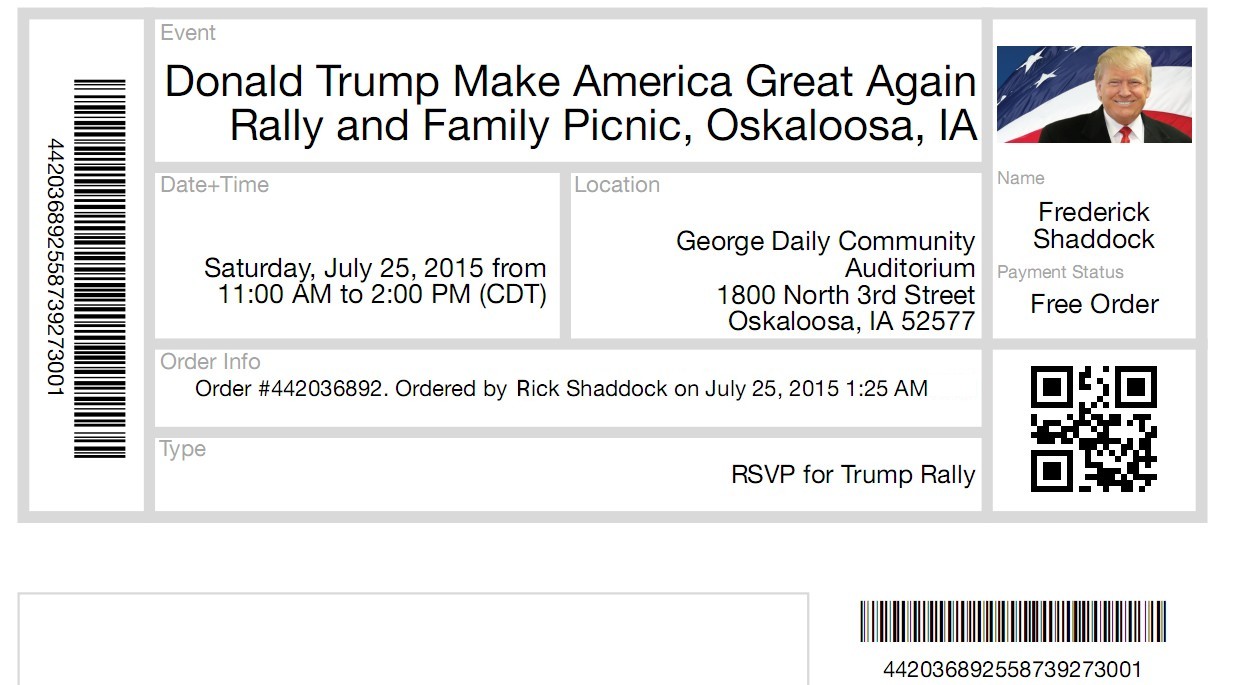 You can get information on which candidates will be appearing at locations in Iowa on
The Des Moines Register website's Iowa Caucuses 2016 Candidate Tracker.
http://data.desmoinesregister.com/iowa-caucus/candidate-tracker/index.php
| | | |
| --- | --- | --- |
| Donald Trump | Campaigning for President | Handshake in Oskaloosa, Iowa |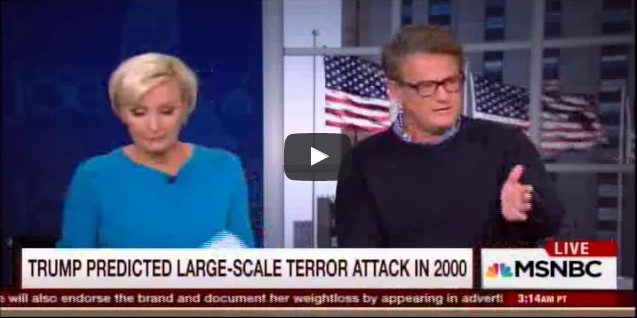 MSNBC's Joe Scarborough: "He (Trump) basically predicted the attacks from Osama Bin Laden."
http://www.msnbc.com/morning-joe/watch/trump-wrote-about-terror-threat-before-9-11-547770435536

Trump predicted 9/11 better than the Bush Administration.
http://www.theblaze.com/stories/2015/10/20/watch-morning-joe-hosts-stunned-reaction-to-donald-trumps-chillingly-accurate-prediction-made-in-book-months-before-911/

http://www.mediaite.com/online/joe-scarborough-dumbfounded-to-learn-that-donald-trump-predicted-911/

Top Ten Reasons for Supporting Donald Trump
1. Donald Trump is immune to special interest lobbying because he has accepted no special interest money. No other candidate can make this claim.

2. Donald Trump knows how to negotiate. No one builds an international business empire the size of Mr. Trump's without being able to win at the negotiating table.

3. Donald Trump is an executive. The President of the United States is the Chief Executive Officer of our nation. We don't need a policy expert or a legislator – we need someone who knows how to run an organization. Mr. Trump is the only candidate who has a proven record as a successful executive on a large scale.

4. Donald Trump is honest. Mr. Trump is a man who tells the truth. He may not always say it in the most polished way, but our country has had enough suave liars. It is time for some straight forward honesty.

5. Donald Trump is decisive. We hear about his having business interests that filed for bankruptcy. In each case, he looked at the situation as it was, and then he cut his losses. We need someone who will look at government programs realistically and if they are failures; will end the wasteful Washington spending.

6. Donald Trump is courageous. Mr. Trump has been viciously attacked by the Washington establishment and the media – and he has not budged one inch. In other words, he is willing to take charge and lead.

7. Donald Trump listens. At Trump Presidential events, the audience gets to actually speak to him without being screened, and he responds without a teleprompter.

8. Donald Trump understands that a nation without borders, language and laws is not a nation.

9. Donald Trump has actually read the Bill of Rights, and is willing to defend its provisions. He is not afraid to speak about Christian persecution, and protecting gun rights.

10. Donald Trump loves this country – and does more than just say it. He could live anywhere in the world he owns sky scrapers, such as Dubai. But he wants to make America great again!
Donald Trump made his money from peaceful businesses. Bush and Cheney made his from war mongering, as did Hillary. Bernie wants more people on food stamps. Trump's businesses do well when everyone is richer, playing golf, going to resorts, beauty pageants. His books and TV shows are all about making us richer as individuals for a richer nation. He doesn't ask for money. He will take no salary as president. Billionaires like Bill Gates and Mark Zuckerberg were luckily first to market with programs that are not so complicated. But Donald has made his billions as a landlord, a business that has been around for thousands of years and is extremely competitive.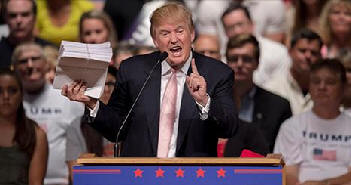 9/11 Truther stumps Trump in Iowa
Article in the Fairfield, Iowa Ledger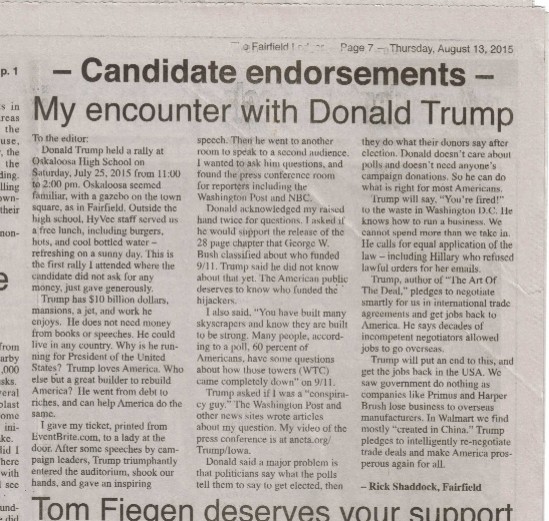 Democrats - want to take from the rich and be on welfare and food stamps.
Republicans - want to keep more and more money, even if people starve.
Trump - wants everyone to become rich, and can show the way from experience.

Chuck Laudner
Iowa State Director

Sam Clovis
National Co-Chairman
a college professor

Brad Nagel
Iowa State Advisor

Tana Goertz
Co-Chair, Des Moines

Marc Elcock, J.D., Ed.D.
Campaign Legal Advisor

Ryan Keller
Deputy Iowa State Director

Megan Powers
Team Iowa

John Hulsizer Jr.
Senior Advisor in NE Iowa

Frank Moran (right)
Field Coordinator 3

Chris Hupke
Campaign Manager
Trump Campaign Staff for Iowa
Unity of Diversity
: Men, Women, Black, Hispanic, White, Young and Elderly
More Donald Trump campaign staff in Iowa
Jefferson County Iowa Republicans
History of Donald Trump photos
Donald Trump made his billions in peaceful businesses, making people happy (with luxurious buildings, beauty pageants, playing golf, etc).
The Bushes and Clintons got rich by being puppets for the Military Industrial Complex billionaires (destroying homes, killing civilians, wars).
Donald has been consistent since 1988 on the Oprah Winfrey show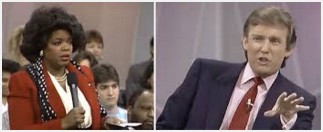 https://www.youtube.com/watch?v=SEPs17_AkTI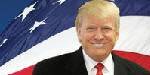 Armageddon: How Trump Can Beat Hillary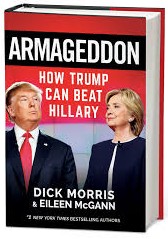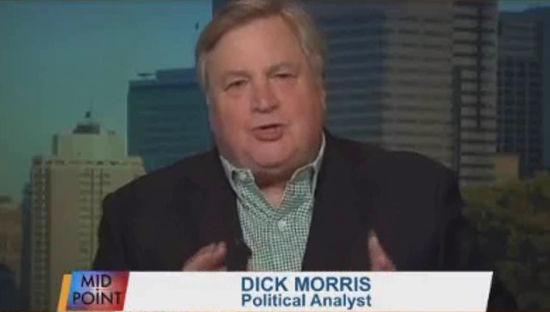 DickMorris.com/armageddon-trump-can-beat-hillary

BBC documentary about Donald Trump
https://www.youtube.com/watch?v=ZcXk8GkR4PE
Is Donald Racist or Sexist?
Donald is a pioneer in fairly hiring and paying employees regardless of race or gender. For example, Barbara Res managed the building of Trump Tower in 1983. Trump's campaign manager Tana Goertz is paid equally with men.
His legal advisor is ebony Dr. Marc Elcock, J.D., Ph.D. Donald loves all peaceful people, races, and religions. For example, his daughter Ivanka, son in law Jarad Kushner, and grand children are Jewish.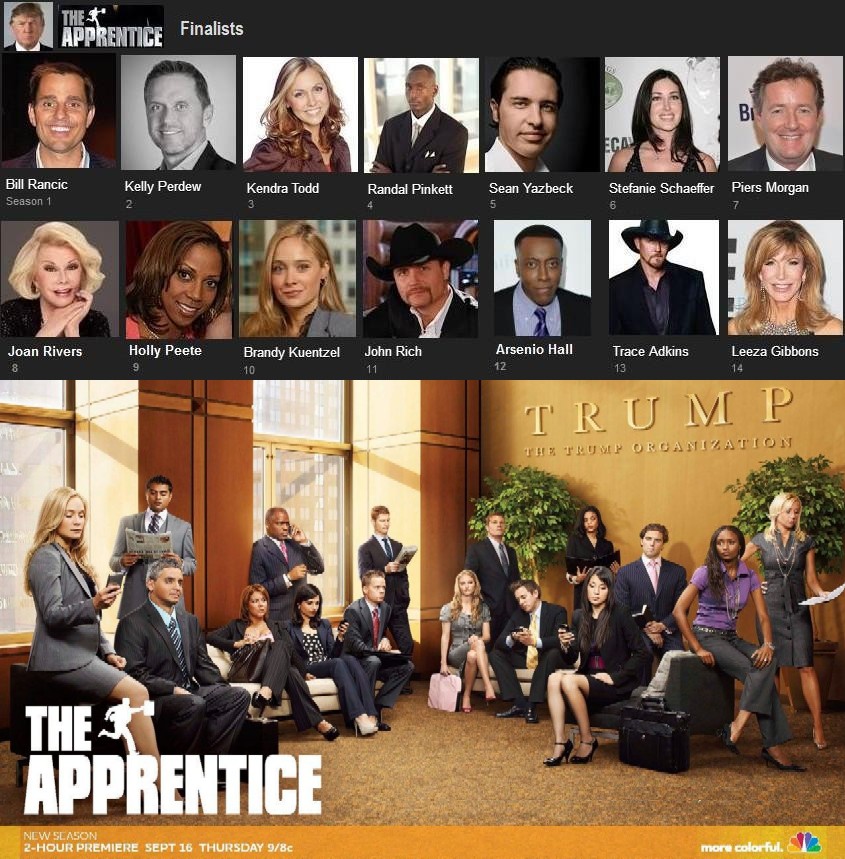 For 14 seasons of The Apprentice, with 230 contestants, the world saw Donald Trump is not racist or sexist. Millions of viewers saw he is an equal opportunity hirer and firer, just based on results. For example, Season 10 (9/16/2010) had 1 asian, 3 blacks, 4 hispanic, 2 indo., 6 whites. 8 women, and 8 men. Winner was Brandy Kuentzel (on left).
https://en.wikipedia.org/wiki/The_Apprentice_(American_TV_series))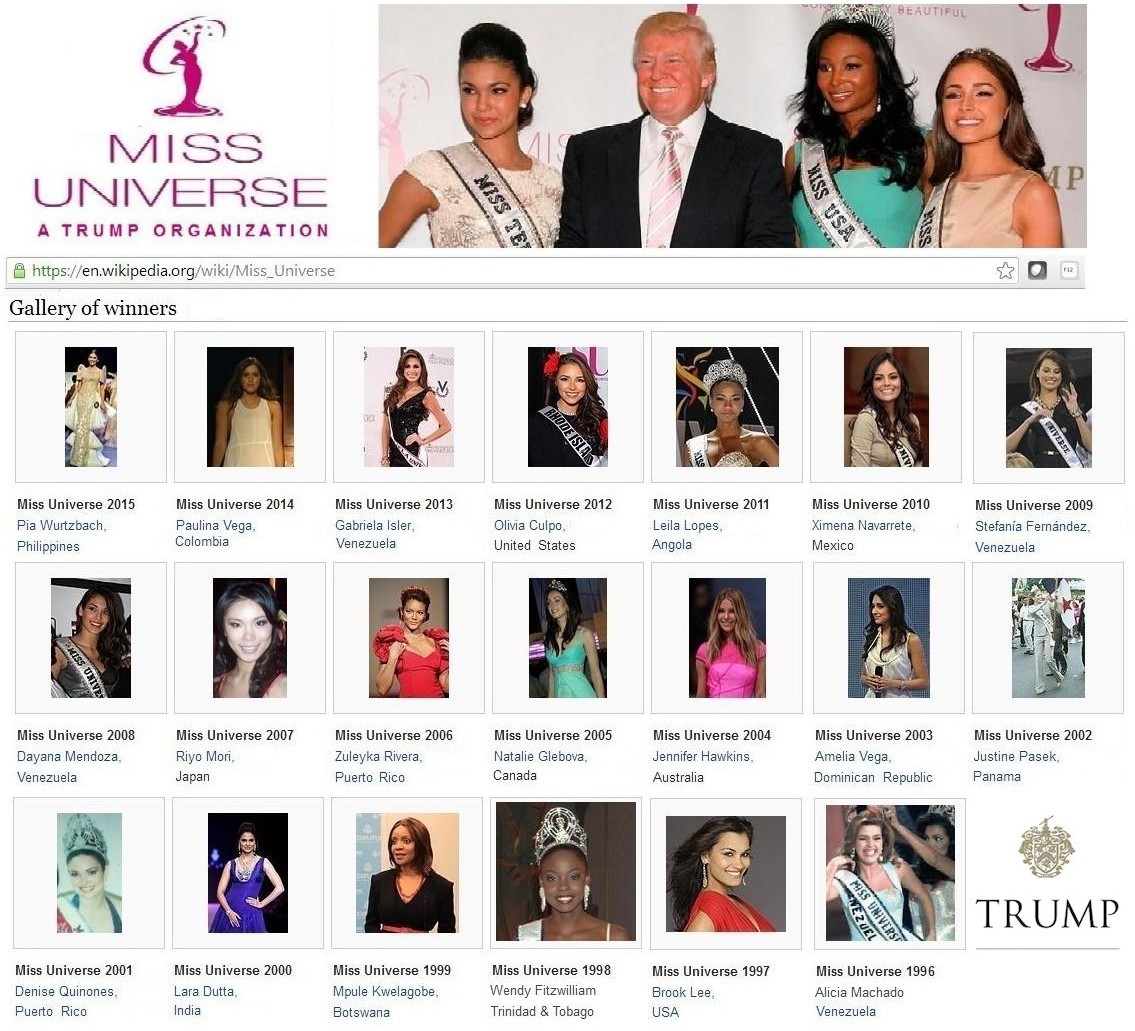 Donald Trump was owner of the Miss Universe Pageant, from 1996 to 2015. Women won from many countries, including Mexico (2010), with contestants of all races (2 asian, 3 black, 10 hispanic, 1 indonesian, 1 indian, 3 white) were treated as equally beautiful with equal opportunity. https://en.wikipedia.org/wiki/Miss_Universe
Samuel Adams, "It does not take a majority to prevail ...
but rather an irate, tireless minority, keen on setting brushfires of freedom in the minds of men."
Webmaster 800-319-3190
info@TrumpFairfield.com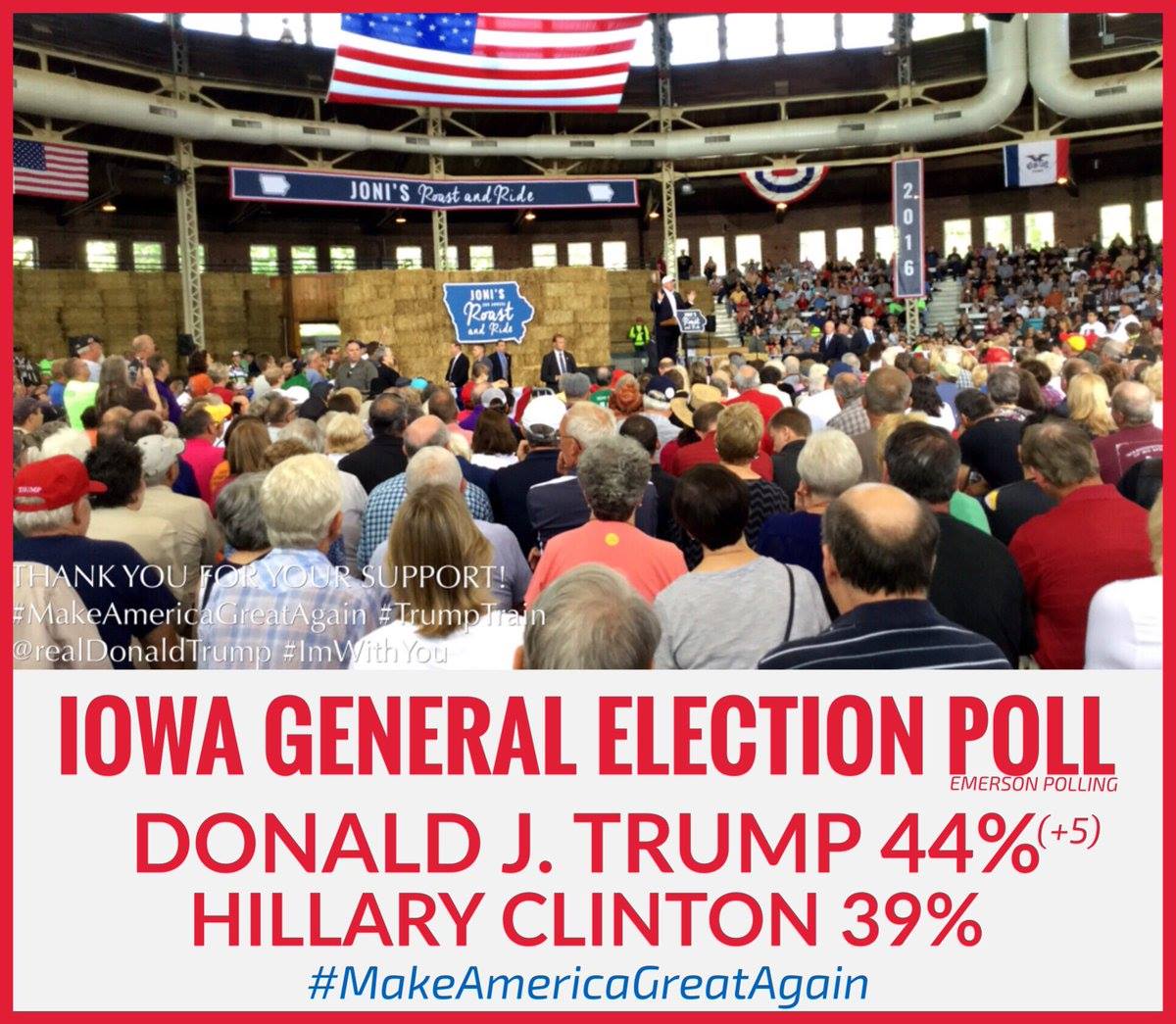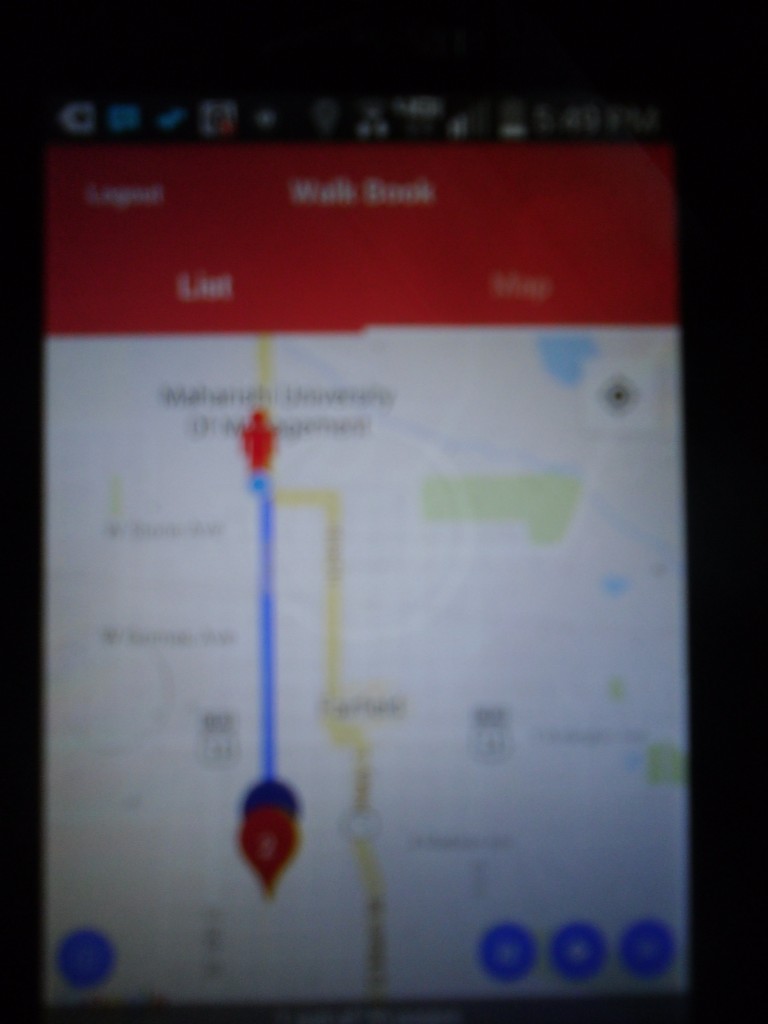 Donald Trump is self funding and does not want money donations.
No PAC fund raisers.

Candidate for 2016 and possibly the future
Events for President Trump's 2016 Election
Tuesday, June 16, 2015
Declaration of Candidacy
Trump Tower, New York
Monday, February 1, 2016
Iowa Caucuses
Various locations, Fairfield, IA
Saturday, March 5, 2016
County Convention
Elementary School, Fairfield, IA
Saturday, April 9, 2016
District Convention
Bridge view, Ottumwa, IA
Tuesday, May 3, 2016
Trump defeats Cruz in Indiana
Fair grounds, Des Moines, IA
Friday, June 3, 2016
Turn in Delegates to RNC
Tuesday, June 21 - Monday June 27
Table at the County Fair
Jefferson County Fair Grounds
Monday, July 18-21 (Thu), 2016
Republican National Convention
Cleveland, OH
Thursday, July 28
1:00 Adler Theater
8:00 Double Tree Hilton Hotel speech
Davenport, IA
Cedar Rapids, IA
Friday, August 5
3:00 Iowa Events Center
Des Moines, IA
Monday, August 22 - Gov. Mike Pence
3:00 Modern Companies
Cedar Rapids, IA
Saturday, August 27 - Sen. Ernst, Grassley, Gov. Brandstad & D. Trump
11:00 Ride, 1:00 lunch
Des Moines, IA Fair Grounds
Tuesday, September 13 - Donald Trump
12:00 noon
Clive, IA, 7 Flags Event Center
Thursday, September 15 Central Committee meeting
7:00 pm
Headquarters, Fairfield Iowa
Sunday, September 18 Grass Roots Kick Off
3:00 pm
Headquarters, Fairfield Iowa
Saturday, September 24, Republican dinner
6:00 pm
Keosauqua, Roberts Memorial
Monday, September 26, 2016 - Trump - Hillary Debate night
8:00 pm
Headquarters, Fairfield Iowa
Wednesday, October 4, 2016 - VP Debate night
8:00 pm
Headquarters, Fairfield Iowa
Sunday, October 9, 2016 - Trump - Hillary Debate 2
8:00 pm
Headquarters, Fairfield Iowa
Tuesday, October 11, 2016 - Joni Ernst
10:00 am
Great Day Cafe, Keosauqua
Tuesday, October 11, 2016 - Mike Pence
3:00 pm
DMACC, Newton, Iowa
Wednesday, October 19, 2016 - Trump - Hillary Debate 3
8:00 pm
Headquarters, Fairfield Iowa
Saturday, October 22, 2016 - Hillary's America Movie
8:00 pm
Headquarters, Fairfield Iowa
Thursday, October 27, 2016 - Hillary's America Movie
8:00 pm
Headquarters, Fairfield Iowa
Friday, October 28, 2016 - Donald Trump Cedar Rapids
7:00 pm
Cedar Rapids, McGrath
Friday, November 4, 2016 - Art Walk, Soup & Pie
5:00 pm
Headquarters, Fairfield Iowa
Saturday, November 5, 2016 - Clinton Chronicles
7:00 pm - 9:00 pm
Fairfield Public Library
Saturday, November 8, 2016
Election
Jefferson County
Thursday, November 17, 2016
Annual Holiday Party 6:30 pm
First National Bank
Thursday, December 8, 2016
7:00 pm, doors open at 4
Des Moines, HyVee Hall
January 19, 2017
2:00 Iowa Delegate Reception
Senate Office Building
January 20, 2017
Inauguration of President Trump
Washington, DC, Capitol
June 14, 2017
President Trump's Birthday
Washington, DC, White House
June 15, 2017
Monthly Meeting of Republicans
Sunnybrook West
February 3, 2020
Caucus Meeting
Locations by Ward