Donald J. Trump for President, Inc.

(page updated October 20, 2015)


http://www.p2016.org/trump/trumporg.html
announced June 16, 2015.
Headquarters: New York, NY
see also: pre-campaign organization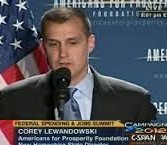 Campaign Manager Corey R. Lewandowski

(started in Jan. 2015; reported Feb. 25, 2015...senior political advisor until launch) National director of voter registration (from March 2014) and East Coast regional director (March 2013-March 2014) and New Hampshire state director (from 2008) at Americans for Prosperity. Director of public affairs at Schwartz MSL, Sept. 2004-July 2012. Executive director of the New England Seafood Producers Association, May 2003-Aug. 2004. Campaign manager and communications director on Bob Smith for U.S. Senate, Dec. 2001-Jan. 2003. Northeast region legislative political director for the RNC, April-Nov. 2001. Administrative assistant to U.S. Rep. Robert Ney (R-OH), Dec. 1997-Feb. 2001. Development assistant at Citizens for a Sound Economy, May-Nov. 1997. Executive assistant to U.S. Rep. Peter Torkildsen (R-MA), Jan. 1996-Jan. 1997. Masters in political science from American University, 1997; B.A. in political science from University of Massachusetts Lowell, 1995.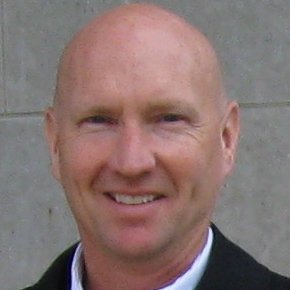 Political Director Michael Glassner
(reported by various news outlets on July 30, 2015) President of C&MT Transcontinental from April 2008; clients have included McCain-Palin 2008 and SarahPAC (hired as chief of staff to SarahPAC in Feb. 2011). Southwest regional political director at AIPAC, Jan. 2014-July 2015. Senior vice president for external affairs at IDT Corporation, July 2001-April 2008. Chief of staff to the chairman of the Port Authority of New York and New Jersey, May 1998-July 2001. Senior advisor to Sen. Bob Dole, Jan. 1986-Jan. 2001. B.A. in political science from University of Kansas, 1985. twitter AIPAC
https://aryanskynet.wordpress.com/2015/08/02/stack-the-deck-the-trump-candidacy-considered-as-cryptographic-prank/

Press Secretary Hope Hicks

Started at The Trump Organization in Aug. 2014. Account rep. at Hiltzik Strategies. Bachelor's degree in English from Southern Methodist University, 2010. Native of Greenwich, CT.

Coordinator Megan Powers

Degree in political strategy and psychology, law, marketing and branding from New York University, 2015. twitter

Marketing Amanda Miller

Started working at The Trump Organization in 2001, most recently serving as vice president of marketing. Worked at Piazza Sempione Fashion Company. Degree in fashion merchandising and business from University of Rhode Island. twitter

Treasurer Tim Jost

Vice president at Red Curve Solutions in Beverly, Mass. Deputy CFO and assistant treasurer on Romney for President in 2012. Experience on campaigns in Maryland, Illinois and New York. Deputy finance director on Romney for Governor starting in Jan. 2003. B.A. in political science from Arizona State University.

Legal Counsel Donald F. McGahn

Partner at Jones Day.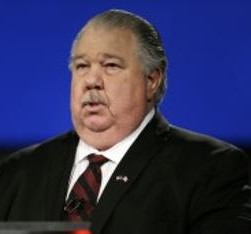 National Co-Chairman and Policy Advisor Sam Clovis

(announced Aug. 25, 2015) Clovis served as Iowa chair of Rick Perry's campaign (announced June 6, 2015 +; departure reported by AP on Aug. 25, 2015). In the 2011-12 caucus campaign he endorsed Rick Santorum +. Professor of economics at Morningside College and the director of the Col. Bud Day Center for Civic Engagement. Republican nominee for Treasurer of Iowa in 2014, losing to incumbent Mike Fitzgerald; candidate for the Republican nomination for U.S. Senate in the June 3, 2014 primary. Radio talk show host in the Siouxland market on KSCJ 1360 AM. Private sector experience including division manager for the Logicon Corporation. 25-year Air Force veteran, achieving the rank of full colonel. Doctorate in public administration from University of Alabama; M.B.A. from Golden Gate University; B.S. in political science from the Air Force Academy, 1971.

Senior Advisor Daniel Scavino Jr.


Endorsement
Veterans for A Strong America

(announced Sept. 15, 2015)


Headquarters: 3330 Westown Parkway. Suite 15, West Des Moines, Iowa 50265
Co-Chairs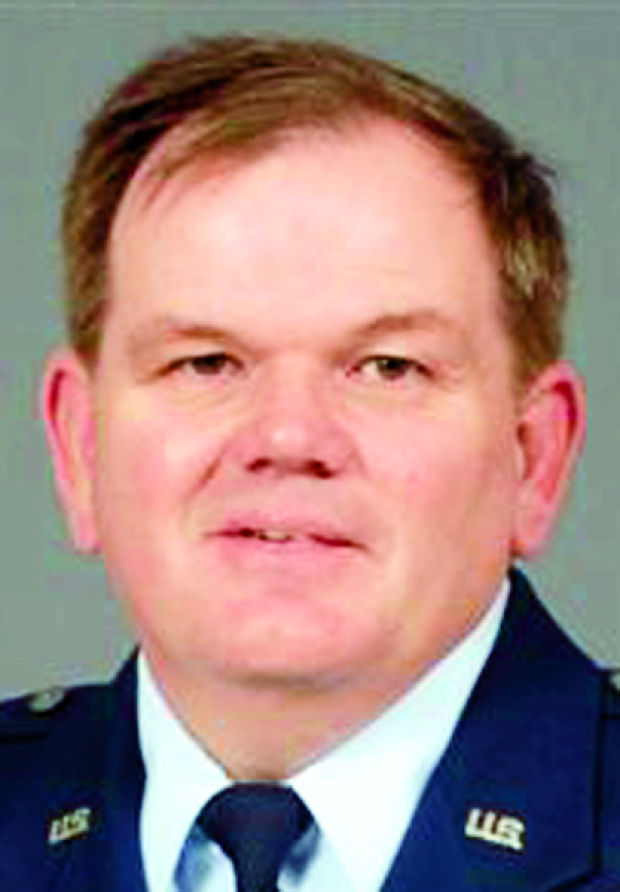 Col. Brian Miller (Sioux City)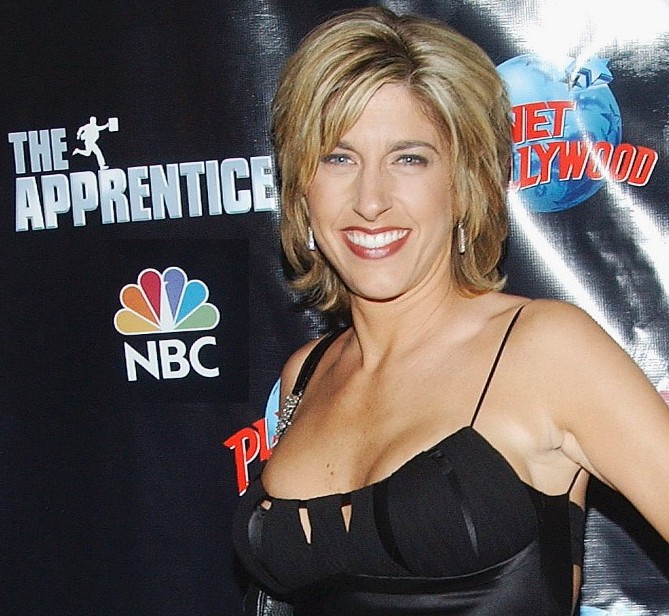 Tana Goertz (Des Moines)
http://www.cnn.com/2015/07/09/politics/donald-trump-tana-goertz-iowa/

Richard "Dick" Thornton (Des Moines)
(announced July 9, 2015)
(reported by Breitbart on Feb. 24, 2015...advisor) On Jan. 24, 2015 the Des Moines Register reported that Laudner had been named camapign coordinator for Tea Party Patriots Citizens Fund. Campaign manager on Sam Clovis' U.S. Senate primary campaign in 2014. Prominent supporter of Rick Santorum in 2011-12 Iowa Caucus campaign. Managed the anti-retention campaign (Iowa for Freedom) in 2010. Executive director of the Republican Party of Iowa, 2007-08. Chief of staff to Rep. Steve King, 2003-06, and senior policy advisor for several months at the end of 2006. In 2002 Laudner guided Steve King to victory in four-way special nominating convention in the 5th CD. Managed Bill Salier's 2002 primary campaign against Sen. Chuck Grassley. Worked on Steve Forbes' 2000 campaign.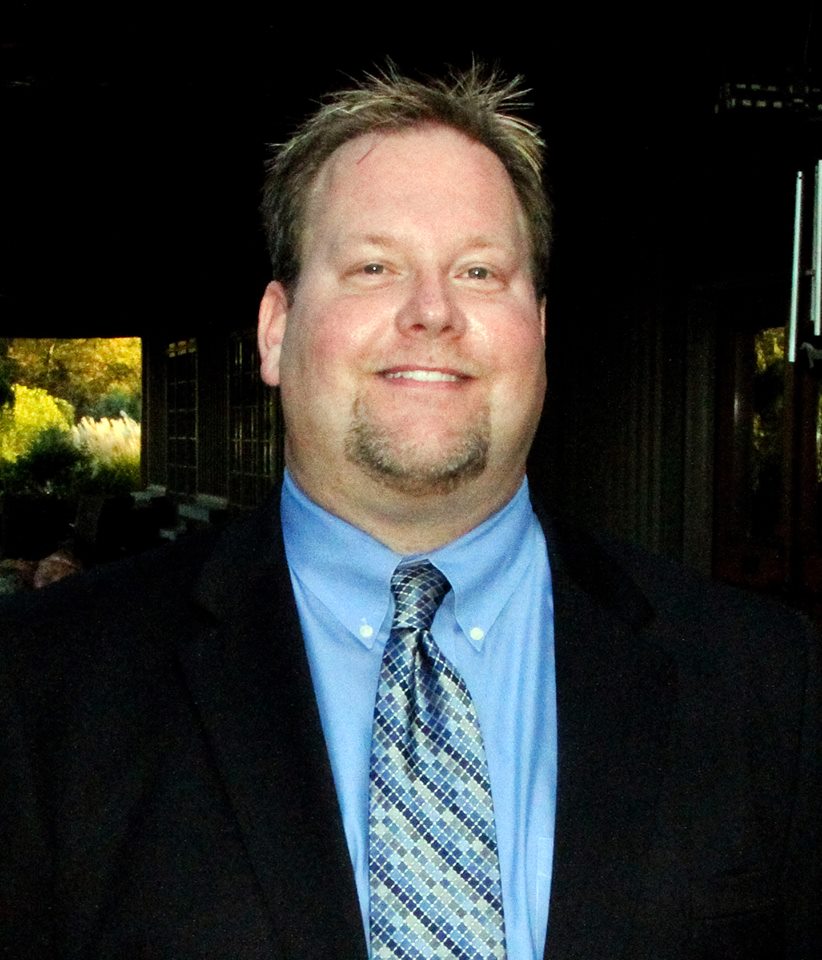 Deputy State Director Ryan Keller

(announced April 7, 2015) Deputy Iowa Victory director and test manager, Sept.-Dec. 2014. Campaign manager on Zaun for Congress, Jan.-Sept. 2014. Executive director of Polk County Republicans, Nov. 2011-Jan. 2014. Iowa political and organizational director on Americans for Rick Perry, an independent 527 group, July-Aug. 2011; Iowa field staffer on the initial interation of Newt 2012. Staffer in the Republican Senate Minority Leader's Office in the Iowa Senate. Political and organizational director on Zaun for Congress, 2010. General manager at Heart of America, limited service hotel, 2002-08. Personal and small business banker at Wells Fargo, 1998-2001. Master's degree from Drake University. Bachelor's degree from Grand View College. A.A. from Indian Hills Community College. Lifelong Iowan. twitter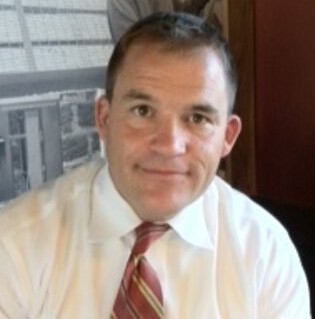 Chris Hupke

(announced April 7, 2015) President of the SD Family Policy Council. Graduate of Iowa State University. twitter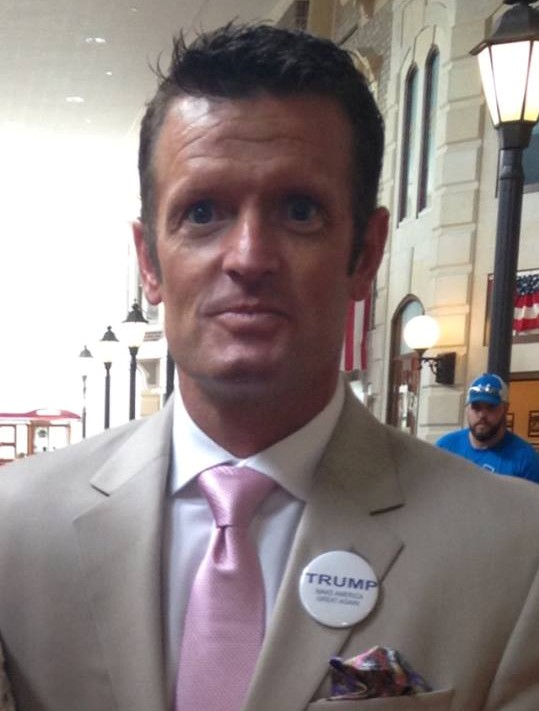 Brad Nagel

(announced April 7, 2015) COO at Providence International, LLC. Served as a U.S. Navy SEAL; retired in 2012. M.B.A. from the University of Iowa, 2014; B.S. in workforce education and development from Southern Illinois University. Originally from Cherokee, Iowa and now a resident of Coralville. twitter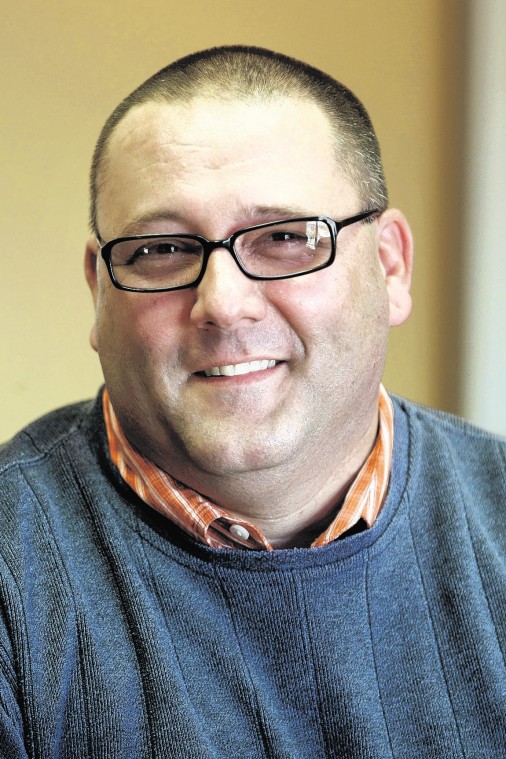 Senior Advisor in NE Iowa John Hulsizer Jr.

From Dubuque. Candidate for Iowa State Senate in District 50 the June 5, 2012 Republican primary., also ran for State Senate in District 14 in 2008 and for State House in District 27 in 2006. Experience includes security supervisor at Dubuque Greyhound Park and Casino, and screening manager for U.S. Dept. of Homeland Security. twitter


>According to the Des Moines Register and the Washington Post, as of Aug. 2015 the campaign has a total of 10 operatives working in state; above are eight.

Endorsement

State Sen. Brad Zaun (announced Oct. 13, 2015)


See also:
Betsy Klein. "Donald Trump's Iowa playbook: Organize, organize, organize," CNN, Aug. 5, 2015.
Philip Rucker and Robert Costa. "An Iowa surprise: Donald Trump is actually trying to win." The Washington Post, Aug. 13, 2015.

Headquarters: 340 Granite St., Manchester
...office open May 1, 2015 (reported by the Union Leader's Dan Tuohy); opening event with Ivanka Trump on June 24, 2015
25 Main St. (in the historic Newmarket Mills), Newmarket ...reported by NH1's Paul Steinhauser on Oct. 21, 2015
address?, Keene ...reported by NH1's Paul Steinhauser on Oct. 21, 2015
State Director Matt Ciepielowski
(reported Feb. 25, 2015) New Hampshire field director at Americans for Prosperity, April 2012-Feb. 2015. Youth for Ron Paul regional coordinator in Louisiana, Oct. 2011-March 2012. B.A. in political science, public relations from Quinnipiac University, 2011. Active in Young Americans for Liberty, including Connecticut state chair, June 2010-July 2011. twitter

Deputy State Director Andrew Georgevits
(announced March 31, 2015) Vice chairman of Concord City GOP. Sales rep. for Off the Vine from Jan. 2010; crew manager for Capital Productions from April 2004; owner of Andrew's Auto Detailing from Jan. 2004; marketing rep. for LaBelle Winery from Jan. 2004. Field director for Romney for President in Merrimack, Belknap, Straffort and Carroll Counties, May-Oct. 2012; production assistant for Romney for President, Nov. 2011-Jan. 2012. Senior account executive at ReaXion Energy Drink, March 2008-May 2010. Waiter at Outback Steakhouse, Jan. 2004-May 2007.

Coalitions Rep. Joshua Whitehouse

(announced March 31, 2015) Elected to the State House from Farmington in Nov. 2014. Administrative assistant at SAN Group, Inc. from July 2014. Studied at Saint Anselm College. "NH family since 1632." In Jan. 2014 Whitehouse launched Draft Andrew Hemingway for NH Governor PAC. twitter

Field Zach Montanaro

(announced March 31, 2015) Field director on Marilinda Garcia's 2014 campaign in NH's 2nd CD. Bachelor's degree in political science from the Catholic University of America. twitter

Field Jonathan W. Dimock

(announced Aug. 25, 2015) From Newfields, NH.

Office Manager Lisa Maciejowski Gambuzza

(announced Aug. 25, 2015) Senior development office for United Way of Massachusetts Bay. M.A. in holistic counseling from Salve Regina University, 1993; B.A. in liberal arts from Providence College, 1983.

New Hampshire Leadership Team

(announced May 21, 2015)
Belknap County
Chair- Josh Youssef
Vice-Chair- Ben Wilson

Carroll County
Chair- Nate Sullivan
Vice-Chair- Zac Mercauto

Cheshire County
Chair- Gregory Johnson

Coos County
Co-Chair- Jack Riendeau
Co-Chair-Sandra Riendeau

Grafton County
Chair- Raul Cervantes [resigned effective July 19, 2015] ...reported by WMUR on July 30
George H. Cook of Haverhill
Pete Petelle of Warren

Hillsborough County
Chair- Ellen Suprunowicz-Stepanek
Vice-Chair- Tony Mayfield

Merrimack County
Co-Chair- Rick Cibotti
Co-Chair- Debbie Cibotti

Rockingham County
Co-Chair- Lou Gargiulo
Co-Chair- Mary A. Gargiulo

Strafford County
Chair- Karen L. Warburton

Sullivan County
Co-Chair- Cynthia Howard
Co-Chair- Phil Howard

Additional Endorsement

State Rep. Stephen Stepanek (Hillsborough District 22-Amherst)
(announced June 26, 2015)


"Women for Trump"

(announced July 9, 2015) Over 160 women representing all 10 counties.

"Veterans for Trump"
Co-Chairs

Rep. Werner Horn of Franklin
Rep. Dan Tamburello of Londonderry
Rep. Joe Pitre of Farmington
Jerry Delemus of Rochester
(announced July 23, 2015)

Co-Chair Ed McMullen

(reported as co-chair by The State's Andrew Shaun on March 10, 2015; reported as advisor by the Washington Post's Robert Costa on Feb. 25, 2015) President of McMullen Public Affairs LLC, based in Columbia. 25 year career in public policy, politics, and business. President of the South Carolina Policy Council, a conservative think tank through 2007. Experience also includes chairman of the S.C. Research Centers of Economic Excellence Review Board. Bachelor's degree in political science from Hampden-Sydney College.

Co-Chair John Russell

(reported as co-chair by The State's Andrew Shaun on March 10, 2015) Former state legislator; served in the SC House representing Spartanburg from 1983-87, then in the SC Senate until retiring in 2000. Assistant to the President Pro Tem of the U.S. Senate, Sen. Strom Thurmond in 1981; staff counsel to the U.S. Senate Judiciary Committee in 1981. J.D. from St. Mary's of Texas Law School, 1978; B.A. in history from the University of South Carolina, 1973. Son of former Gov. Donald S. Russell.

State Director Rep. James H. Merrill

(reported Feb. 25, 2015 as political advisor) Member of the House, elected in 2000; represents District 99-Berkeley and Charleston Counties;served as House Majority Leader from 2004-Dec. 2008. Owner of Geechie Communications since 1994. District administrator for U.S. Rep. Mark Sanford, 1994. Political director for the South Carolina Republican Party, 1992-98. Press secretary to U.S. Rep. Floyd Spence, 1989-92. B.A. (1989) and M.P.A. (1992) from University of South Carolina. Resident of Daniel Island. Originally from Florida.

Political Director Jeff Taillon

(announced May 6, 2015) Campaign manager on Henry McMaster for Lt. Governor, April 2014-Jan. 2015. Director of advance (Sept. 2012-April 2014) and press assistant (Jan. 2011-Sept. 2012) for Gov. Nikki Haley in the South Carolina Office of the Governor. General aide on Nikki Haley for Governor, Aug. 2009-Nov. 2010. B.S. in business and behavioral science from Clemson University, 2009. twitter

Field Director Gerri McDaniel

(announced May 6, 2015) Active role in the campaigns of several successful city and county political candidates. 7th CD field director on Newt Gingrich's 2012 campaign. Grassroots activist on the SC GOP 2010 Victory campaign. Co-founder of the Myrtle Beach Tea Party and is the organizer of the annual SC Tea Party Coalition Conventions. twitter

Upstate Regional Director James Epley

Owner of Arbor GreenBuilders LLC on Hilton Head Island, SC; 25 years of real estate development experience. Regional director/chairman for Beaufort County on NEWT 2012. B.S. in economics and political science from Western Carolina University, 1990.

Coalitions Director Nancy Mace

(announced Aug. 25, 2015) Mace runs The Mace Group, a small consulting business she started in 2008 and is a commercial realtor. She ran for U.S. Senate in the June 10, 2014 Republican primary challenging Sen. Lindsey Graham and finished fourth with 6.2% of the vote. Worked for Accenture, the management consulting firm. Master's degree in journalism and mass communication from the University of Georgia. First woman to graduate from The Citadel (degree in business, 1999); author of In the Company of Men: A Woman at The Citadel. twitter


Gavin Smith

South Carolina Steering Committee

100-person steering committee announced on July 9, 2015.

State Director Charles Munoz

(announced Aug. 25, 2015) President and founder at Rebel Public Affairs. Deputy state director, grassroots coordinator, and southern Nevada field coordinator for Americans for Prosperity Nevada, started with the group in mid-2011. Attended University of Nevada-Las Vegas.

MORE STATES
ALABAMA
State Director Chess Bedsole

(announced Oct. 9, 2015) Attorney and municipal judge from Birmingham. In 2013 he considered running for Secretary of State in 2014, but decided against. Partner and trustee in a family timber business. Vice president at Porter, White & Co., an investment banking and advisory firm in Birmingham, joined the firm in 2011. Candidate for State Auditor in the June 2006 primary, finishing fourth of four candidates with a bit over 20%. Aa an attorney was dispatched to Florida for the 2000 presidential recount. Counsel to U.S. Sen. Jesse Helms (R-NC), Master of laws from University of Miami Law School, 1998; law degree from University of Alabama, 1997; undergraduate degree from Emory University, 1993.

FLORIDA

State Director Karen Giorno

(announced Oct. 2, 2015) Principal and founder (April 2005) of Kingston Public Affairs in New York. 25 years experience in public relations, communications, organizational management, and presidential advance operations. Florida state director of American Commitment (group founded by Phil Karpen), Jan. 2012-Feb. 2013. Director of external affairs in the Office of Gov. Rick Scott (FL), 2011-12. Director of press advance and operations at Meg Whitman for Governor (CA), March-Nov. 2010. Senior advance rep. for First Lady Laura Bush, Sept. 2003-Jan. 2009. Senior advance rep., press advance and scheduler for the office of former President George H.W. Bush, Jan. 2001-March 2007. B.A. in political science and communications from Marymount University, 1990.

State Director Seth Weathers

(announced Sept. 22, 2015) President of Weathers Corp since Jan. 2003, and president of Weathers Design & Advertising since Jan. 2001. Johns Creek resident. twitter

Endorsement
State Sen. Michael Williams (District 27, Forsyth County)

(reported Oct. 6, 2015) Elected in 2014. Started a restaurant franchise in Oct. 2014. Operated a chain of 18 franchise businesses which he sold in 2013. Worked for Arthure Anderson. Earned a CPA license; bachelors degree in accounting from the University of Montevallo, 1999.

State Director Kent Gray

(announced Oct. 9, 2015) Attorney in Springfield specializing in labor and employment law since Feb. 2007. Advance representative and consultant on Newt 2012. Advance representative for the George W. Bush White House. Advance representative on John McCain 2008. Senior associate at Gifffin, Winning, Cohen & Bodewes, PC in Springfield, May 2001-Feb. 2007. Advance representative on Bush-Cheney 2000. Executive assistant to the Illinois Comptroller, 1995-99. Advance representative on Dole/Kemp '96. J.D. from Saint Louis University School of Law, 2002; M.B.A. from University of Illinois Springfield, 1999; B.B.A. in business finance from Loyola Univrsity of Chicago, 1995; studied at Lincoln Land Community College.
Endorsement
State Sen. Mike Doherty (District 23)

(announced Oct. 14, 2015) Currently in his third term after serving four terms in the General Assembly.
Endorsements

(announced Oct. 15, 2015)
State Sen. Ralph Shortey
State Sen. Mark Alle
State Rep, Mike Christian
State Rep. John Bennett
State Rep. Mike Turner
Bob Mills
Rodney Timms
Dr. Sam & Lynn Coury
Carol & Robert Hefner, IV
Bob Dani
Stan Ward
Lisa & Steven Kalman
Ferlin Kearns
Larry Stein
Darren Ward
Angie & Jason Thomas
Lester Claraval
Guy & Jennifer Madison



State Director Darren Morris

(announced Sept. 22, 2015) President of Morris Global Strategies, a public affairs and political consulting firm based in Nashville. Has worked in each presidential campaign cycle since 1996.
State Director Corbin Casteel

(announced Oct. 2, 2015) President at FourOneThree Communications, LLC in Austin, TX from Jan. 2013. Partner at RedRock Strategies, Inc. in Austin, Jan. 2010-Dec. 2012. Partner at Casteel, Inc. in Austin, April 2005-Dec. 2009. A regional finance director at the RNC, Aug. 2003-April 2005. B.A. in political science, business from The University of Texas at Austin, 1997 twitter

State Director Michael Rubino

(announced Oct. 2, 2015) "has worked in varying capacities on twenty political campaigns to elect conservatives in nine different states." twitter

Field Director Dena Espenscheid

(announced Sept. 22, 2015) Lobbyist and scheduler for the Coalition for a Strong America and End Global Governance from Nov. 2014. Project director for the Independent Women's Network, July 2013-Dec. 2014. In West Palm Beach, FL field representative for American Majority, March 2012-July 2013; and office manager and chief of staff for American Majority Action, Sept.-Nov. 2012. Educational programs director, lobbyist, communications, public policy, advisor and development for National Abstinence Clearinghouse, in Sioux Falls, SD, 2001-07. B.A. in biology, speech communications from Thomas More College, 2001. twitter

---------------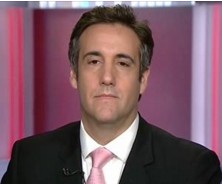 not part of the campaign, but a key Trump advisor...
Executive Vice President and Special Counsel to Donald J. Trump Michael Cohen

Joined The Trump Organization in 2006; key advisor t Trump on his 2011 look into running (ShouldTrumpRun.com). Formerly partner at Phillips Nizer, LLP. Candidate for New York City Council in 2003, running as a Republican against Eva Moskowitz (D). twitter


Former...


Advisor Sam Nunberg

(fired Aug. 2, 2015 over racilally offensive Facebook posts) Director of the Middle East Forum's Legal Project, Jan. 2012-Nov. 2014. Deputy political director at the American Center for Law and Justice, Aug. 2009-Jan. 2011. J.D. from Tuoro College Jacob D Fuchsberg Law Center, 2009. B.A. in history from McGill University, 2004. Served as NYC chair of Students for Mitt. twitter
Advisor Roger Stone
(resignation reported Aug. 8, 2015) A longtime consultant, Stone also advised Trump when he was thinking of running in 2011 and 2000 (>). Senior consultant for California on George H.W. Bush's 1988 presidential campaign. Regional political director on Reagan's 1984 and 1980 campaigns. Co-founder of National Conservative Political Action Committee (NCPAC) ("where he is credited with developing the negative campaign into an art form and pioneering the modern use of negative campaign advertising.") National director of Youth for Reagan in 1976. Staff assistant and travel aide to Sen. Bob Dole, 1973. The youngest member of the staff in President Richard Nixon's re-election camping in 1972. Attended but did not graduate from The George Washington University. Originally from Connecticut. Author of The Man Who Killed Kennedy: The Case Against LBJ and Nixon's Secrets. stonezone.com | twitter

See also:
MJ Lee and Dana Bash. "Trump campaign claims it fired top adviser -- who says he quit." CNN. Aug. 8, 2015.
Maggie Haberman. "Did Roger Stone Jump, or Was He Pushed from Donald Trump's Campaign." The New York Times. Aug. 8, 2015.

Elise Viebeck. "Hope Hicks flies quietly in the eye of the Trump storm." The Washington Post. July 27, 2015.
Ben Schrekenger and Cate Martel. "The man behind Donald Trump's run." Politico. July 22, 2015.
Robert Costa. "Trump says he is serious about 2016 bid, is hiring staff and delaying TV gig." The Washington Post, Feb. 25, 2015.
Matthew Boyle. "Exclusive-'Major Coup': Donald Trump Picks Up Top Iowa Grassroots Operative for Potential 2016 Campaign." Breitbart, Feb. 24, 2015.